New beginnings, 1950's
1950's
1950's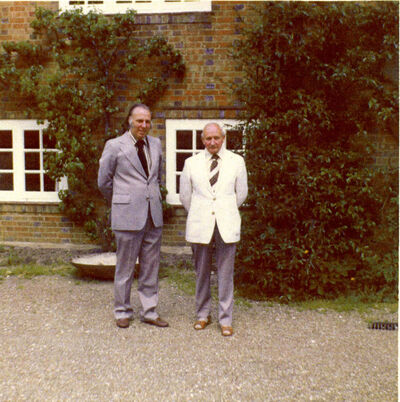 1955
1955
Cyril Broadway and John Malyan meet via an advert in Architect's Journal.
The first project is the conversion of a wheelwright's workshop and cottage into a new home.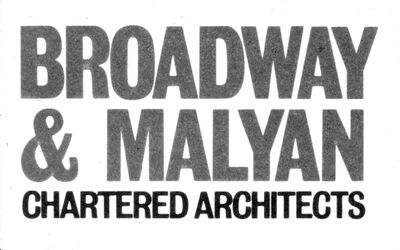 1958
1958
On the 28th of April 1958 Broadway and Malyan is born.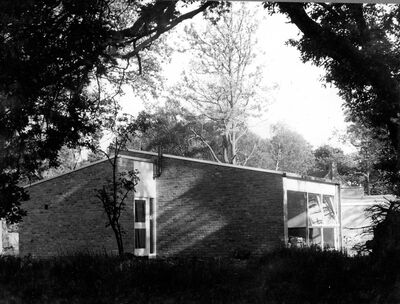 1959
1959
John Maylan designs his own house.
Establishing an award-winning reputation for Housing Design, 1960
1960
1960
1960
1960
Ideal Homes Housing Competition for Stockport and Harlow – Broadway Malyan comes second in both and the practice starts to become noticed.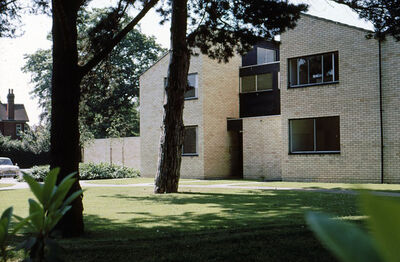 1967
1967
Broadway Malyan wins its first design award for 88 Oatlands Drive Weybridge. Highly commended in the Housing Design Awards.

The first recognition, 1970's
1970's
1970's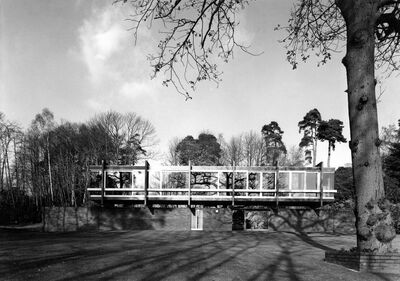 1972
1972
Hulme House St George's Hill is completed for Dennis Hulme, NZ racing driver.
1973
1973
Broadway Malyan opens second office in Reading.

1979
1979
Broadway Malyan employs its first Landscape Architect.
Moving with the times, 1980's
1980's
1980's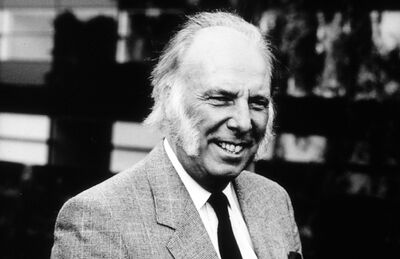 1980
1980
John Malyan awarded an MBE for his services to architecture
1982
1982
Broadway Malyan gets its first computer.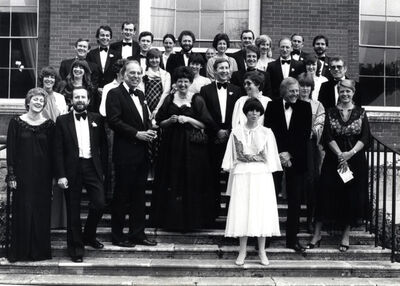 1983
1983
Broadway Malyan celebrates its Silver Jubliee.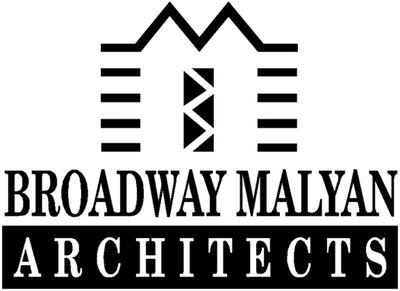 1985
1985
Broadway & Malyan drop the ampersand, becoming known as Broadway Malyan.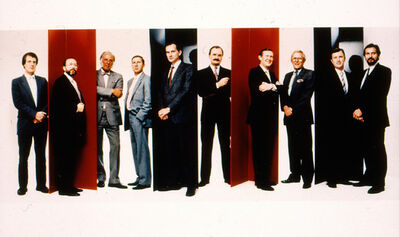 1986
1986
The practice now has over 100 staff, with 10 partners and 13 associates, becoming the 10th largest practice in the UK (Building Design)
1987
1987
A new London office opens in Soho Square.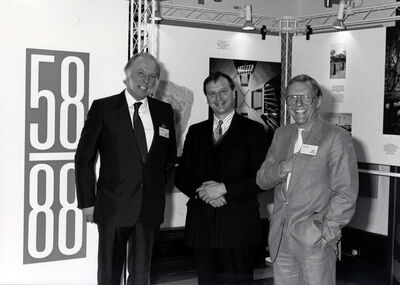 1988
1988
Broadway Malyan celebrates its 30th anniversary with an exhibition at the RIBA.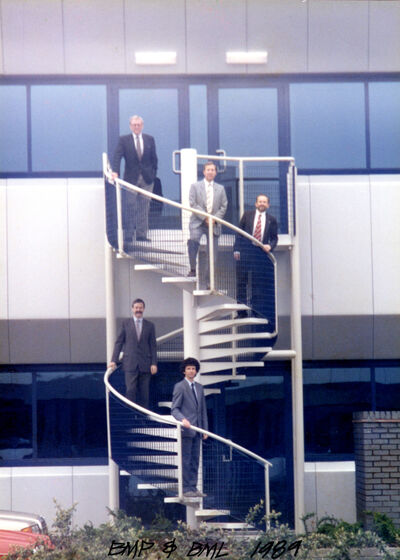 1989
1989
Broadway Malyan's Landscape and Planning team at the Weybridge Business Park office.
European expansion, 1990's
1990's
1990's
1990
1990
Broadway Malyan completes its first overseas project, the Sintra Business Park in Portugal.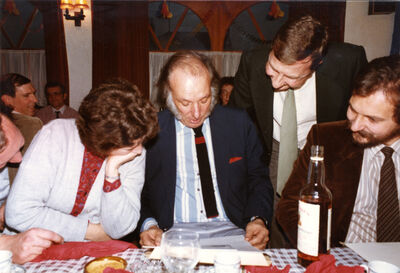 1994
1994
John Malyan retires.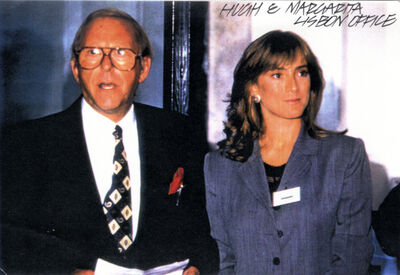 1995
1995
Cyril Broadway sadly passes away aged 91.
The first Design Forum trip is organised to Paris.
The Lisbon office opens.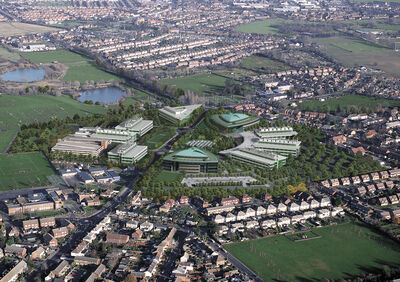 1998
1998
Date of incorporation.
Establishing a global network of studios, 2000's
2000's
2000's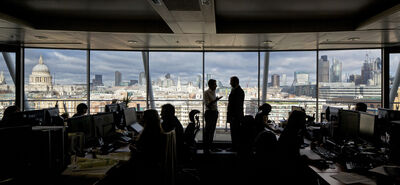 2003
2003
Margarida Caldeira becomes first woman appointed to the Main Board.
London studio moves to Southwark Bridge Road.
2004
2004
Broadway Malyan's Graduate Development programme launched.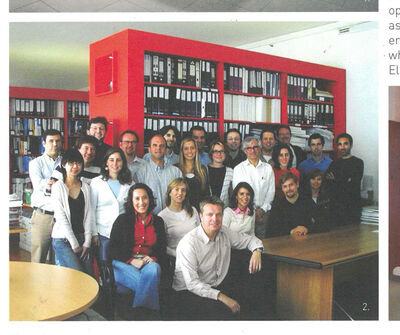 2005
2005
Lisbon studio celebrates its 10 year anniversary.
Celebrating 10 years of the Design Forum with a trip to Chicago.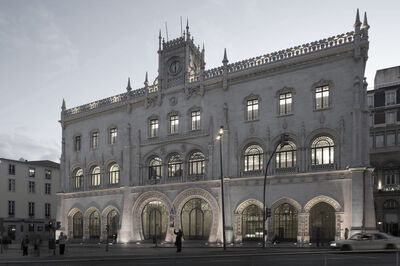 2006
2006
Award winning refurbishment of the iconic Rossio Station in central Lisbon completes, now home to the Lisbon office.
Birmingham studio opened.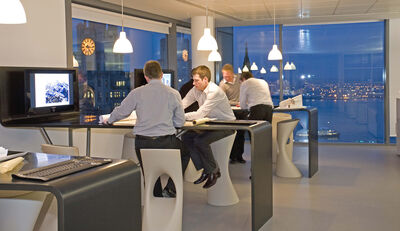 2007
2007
Liverpool, Abu Dhabi and Singapore offices opened, the practice's first studios outside Europe.
2008
2008
Broadway Malyan celebrates 50 years in practice.
Shanghai studio opens
​A major global player, 2010's
2010's
2010's
2010
2010
Broadway Malyan expands into South America, opening office in Sao Paulo.
Mumbai office opens, targeting masterplanning, hospitality, retail, healthcare and residential sectors.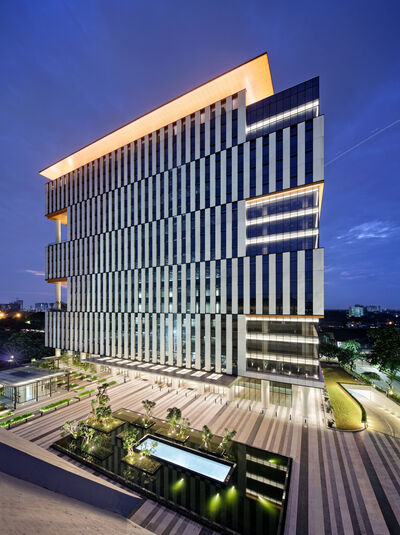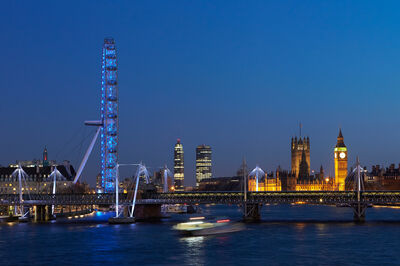 2013
2013
London's tallest residential tower, 'The Tower' for St George, completes in Vauxhall.
Nexus Planning is born.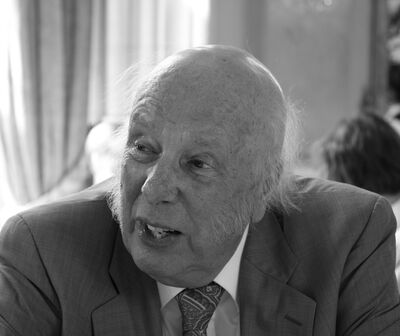 2016
2016
John Malyan dies at the age of 85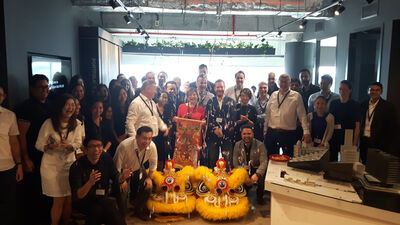 2017
2017
The practice becomes an EOT.
Broadway Malyan launches new brand celebrating Creating Places. Together.

Singapore office celebrates its 10 year anniversary.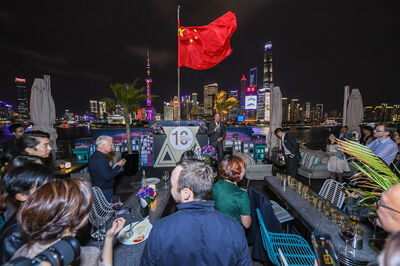 2018
2018
Broadway Malyan celebrates 60 years of placemaking.
The Shanghai studio celebrates its 10 year anniversary.

Reading studio move into a brand new office in the city centre.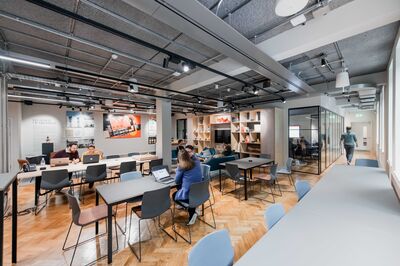 2019
2019
New central London studio opens in Waterloo.

Shanghai studio's Sean Li appointed to the APAC Board.
Ian Apsley appointed Managing Director.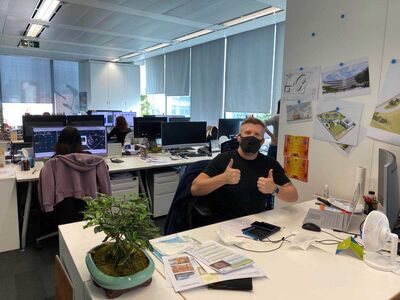 2020
2020
The practice adapts well to the global Covid-19 pandemic.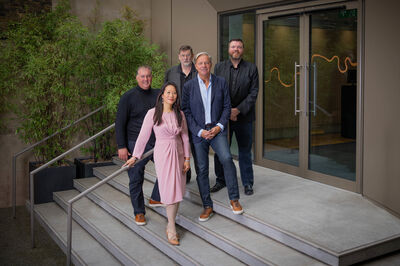 2022
2022
Broadway Malyan merges with Will + Partners