The National Heart Centre Singapore is a competition-winning entry for the first sustainable heart centre in Southeast Asia. Recognising the correlation between the healing properties of natural light and planting, the concept draws inspiration from the medicinal courtyard gardens traditionally found in monasteries, from where the term hospital (from the Latin hospes) originates.
The concept was to build a strong affinity between the interior and exterior spaces, giving patients access to greenery and natural materials where possible. The main concourse, called 'The Public Square' has trees planted within its perimeter. The public clinic, also known as 'The Park' provides seating within a large garden, whereas the private clinic, named 'The Tree House' perches in the trees above the park. These areas are naturally lit and ventilated spaces where doctors, patients, workers and visitors alike can rest and recuperate.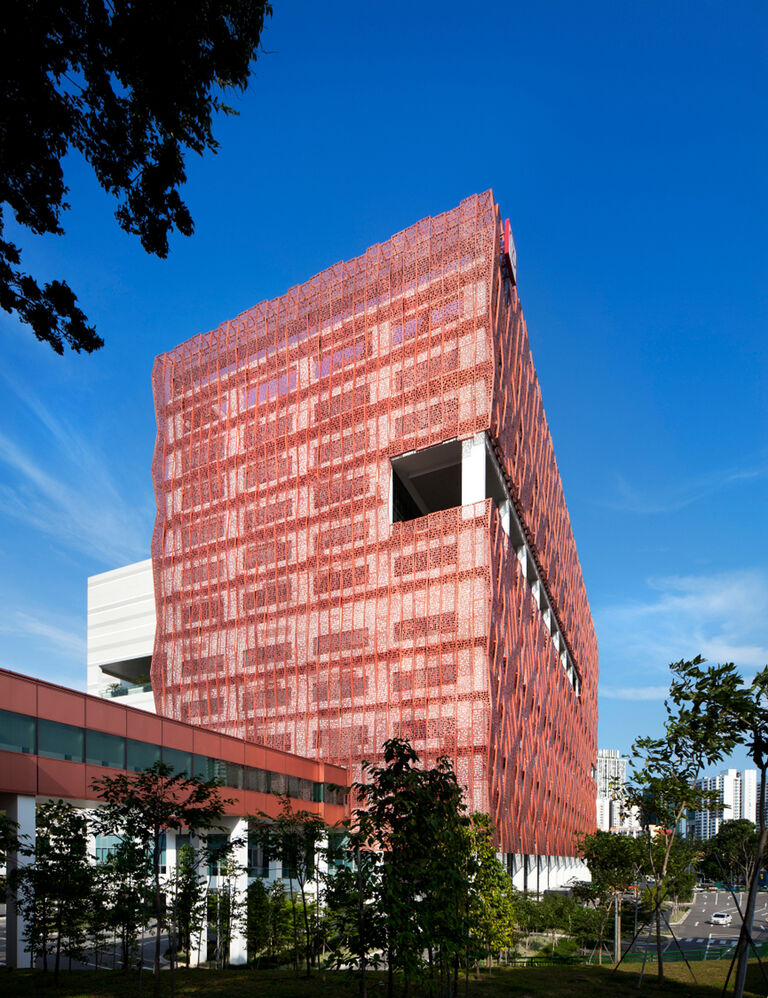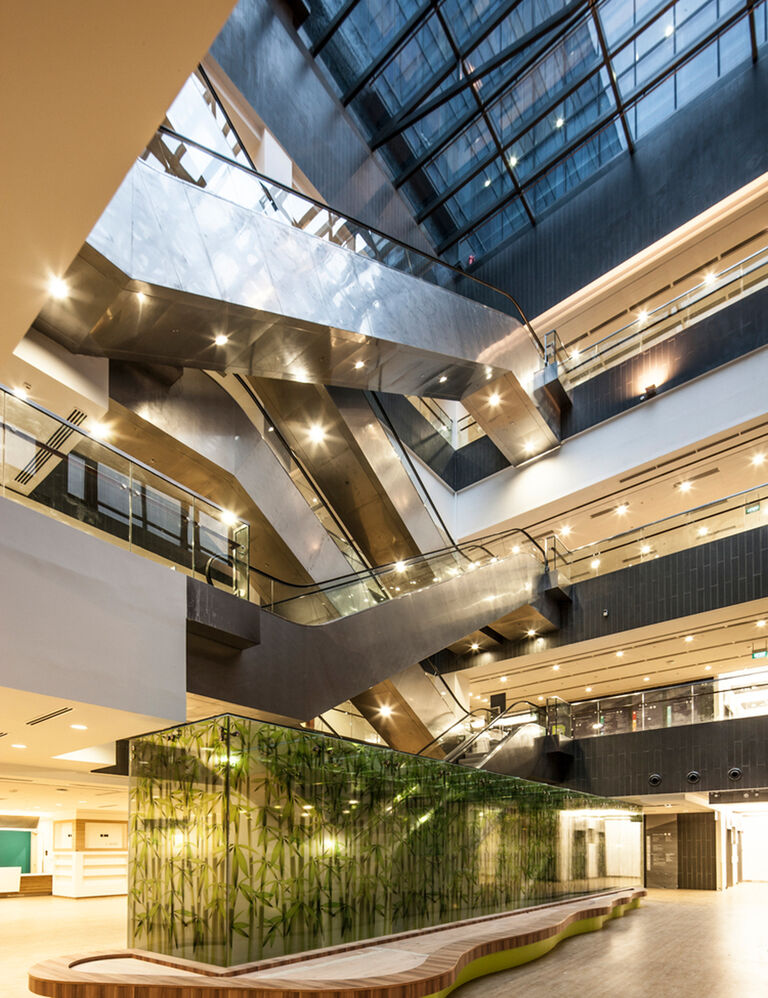 Every healthcare project must be about people and the healing process. We channel our expertise into producing brilliant designs that put people first and maximise effective treatment.
Ed Baker, Board Director, Broadway Malyan