Jack Glasspool is a Part One Architectural Assistant based in our Reading studio.
After his recent graduation from Newcastle University, he joined Broadway Malyan for his first work experience.
"I was shortlisted in our student design competition, so get to present my idea to our client based in Florida!"
8.50am: I drive to the office most of the time but I like to cycle too. While my computer starts, I grab a drink in the kitchen. I chat to my colleagues while I prepare my green tea, then head back to my desk where I check emails and prioritise my list of tasks for the day.
10.00am: Our weekly meeting is about to start. Every Monday the education team gets together to plan out our work for the week and discuss achievements and long term objectives. I am currently helping with a two phase high school project in Putney, London, for which I have been putting together some drawings and visuals after my visit to site last week.
The project aims at transforming the school's existing teaching facilities and increase its student capacity. The first phase, which includes a series of temporary classrooms and labs, is currently in planning while the second phase will comprise a new building to provide a range of facilities such as permanent science labs, music rooms, and responsive performing arts spaces.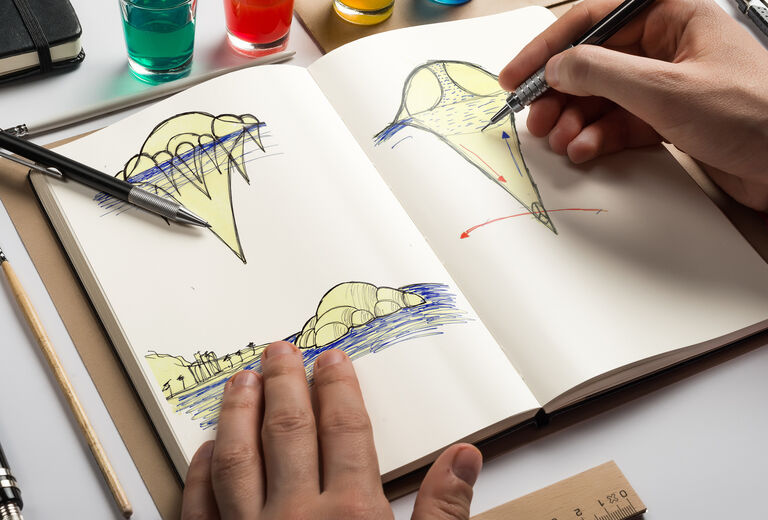 12.00 pm: I will be off on a very exciting trip next week, so I join my line manager in one of our breakout areas to discuss what I need to complete beforehand. Broadway Malyan recently launched an incredibly thought-provoking internal design competition, Passenger 2069, which challenged participants to speculate on how leisure-based activities, travelling and tourism will look like in 50 years' time. The shortlisted competitors are flying to Miami to present their ideas to Royal Caribbean - and I will be one of them. I signed up straight away when the email came through, the theme is both intriguing and fun, plus the prize was very attractive indeed. I have never been to Florida before!
Everyone in the office encouraged me to participate and enthusiastically supported me with mentoring and advice, useful tutorials and feedback about my proposal. Working in such a driven and encouraging environment certainly played a key part towards my final result. I also drew some inspiration from my graduation project, where I explored themes like water, rising sea levels and how these impact on buildings' lifetime. This was a great opportunity to expand on some of these topics.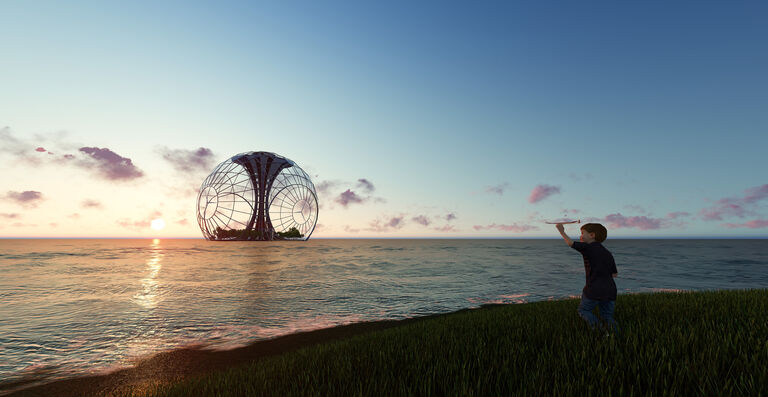 13.00 pm: I grab my packed lunch and head to the kitchen area to eat with my colleagues. The atmosphere in the office is very friendly and we usually have lunch altogether, be it a quick bite in the studio, a delicious baguette from the shop round the corner or a warm lunch at the pub when it's not too crowded.
My colleagues are chatting about the rowing competition they joined last week while looking at the photos freshly released on the company Facebook page. Apparently they had a great time and good weather, while helping raise money for Alexander Janson's Myocarditis Foundation – a successful day indeed!
14.00 pm: Back to work. I take out the sketches I drafted last week for the Brighton Grand Hotel, an iconic high-end Victorian hotel on the south coast. I am currently working with one of our directors on the drawings for the rooftop extension. The next step will be creating the 3D model. I have recently started using Revit software and this will be a great opportunity to challenge and improve my skills while working elbow to elbow with expert designers.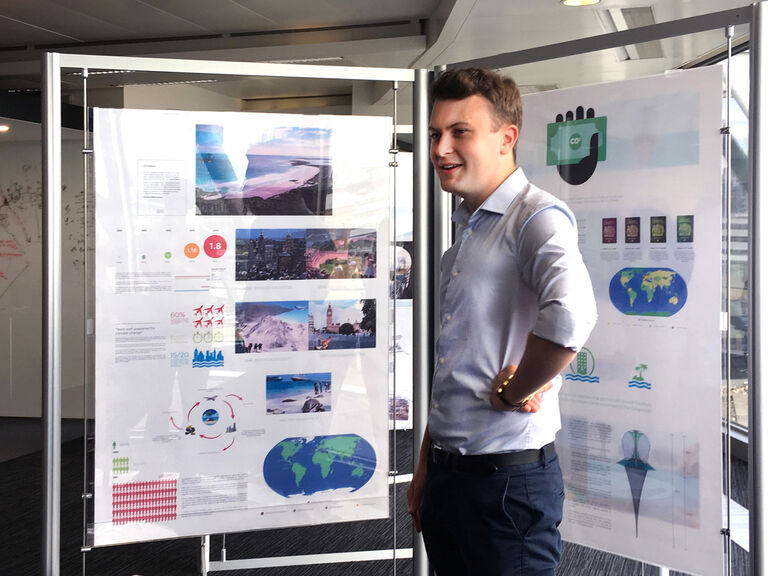 16.00 pm: We have a meeting with a Reading based client who commissioned us to design two 5-storey car parks. I have been working on this project for the last six months and produced all the drawings until this stage. I'm really invested in this project as I have been following it since the very initial phases, starting with the first client meeting. I have been given increasing responsibilities over time, which has allowed me to learn a lot and gain plenty of insight into the design process, planning policies and client relations. The best way to acquire knowledge and new skills is practical experience and application, and I was glad to be given this opportunity from the very beginning.
"I have been given increasing responsibilities over time, which has allowed me to learn a lot and gain plenty of insight into the design process, planning policies and client relations."
17.00 pm: I receive an email from the marketing team based in our London office, asking me to share the photos I took on the Study Tour. Every year the practice organises a trip abroad open to all colleagues worldwide and I was lucky enough to join the business just before the deadline to sign up expired! This year the choice fell on France and Switzerland, a full three days tour exploring Le Corbusier's most significant buildings. It was a great experience.
It was fantastic to meet colleagues from other offices and get to know what it's like to work in a Broadway Malyan studio overseas. It was also a good mentoring opportunity as I had the chance to talk to other students and recently qualified colleagues throughout the business about their experience at Broadway Malyan and their plans for the future.
Most importantly, we got to see some beautiful architecture. The destinations were very well chosen and as a student I found some tours particularly fascinating. There was also a photographic competition for the best image taken during the trip.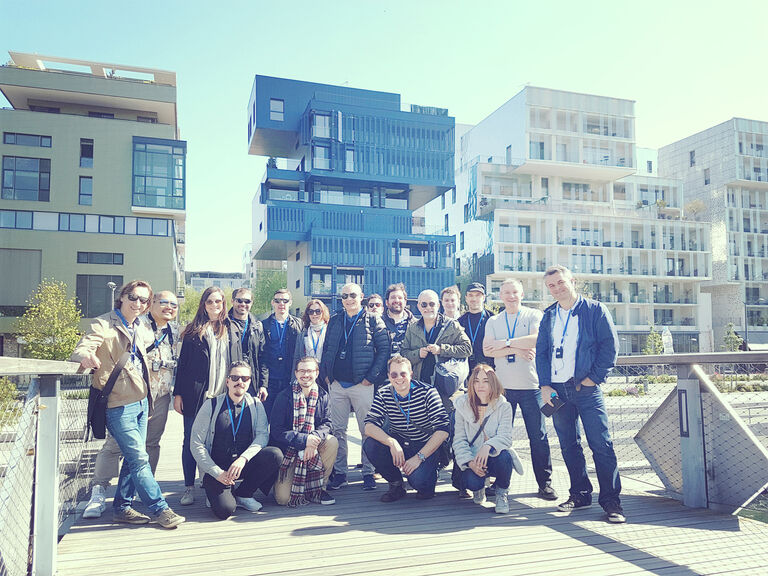 17.30pm: I attach my images to my response email and press send. I am almost ready to go, I just set a reminder on my calendar about this week's upcoming CPD. The theme is living walls and I am just having a quick look online at the company coming to present. Their projects are very inspiring and I am very much looking forward to getting some insight from their session.
"It was fantastic to meet colleagues on our study tour and get to know what it's like to work in a Broadway Malyan studios overseas."