Unique plaza inspired by Picasso's Guernica
Broadway Malyan was appointed to develop the urban design and landscape architecture for Madrid's largest new public square and park this decade. The park forms part of Madrid's new business quarter which includes four landmark towers and a new Palacio de Congreso building.
The dramatic design includes large open spaces which are wooded in parts, dynamic water features, interesting pieces of art work, art-inpaving, canopies, gardens, cafés and a major tree-lined boulevard.
The plaza was designed with a repertoire of ideas based on a deconstruction of Picasso's Guernica painting, glaciation features, landscape follies and a dialogue of scales. These were formalised with the pragmatic requirements of emergency vehicle access to each tower, pedestrian flows shadowing from the towers, and wind studies.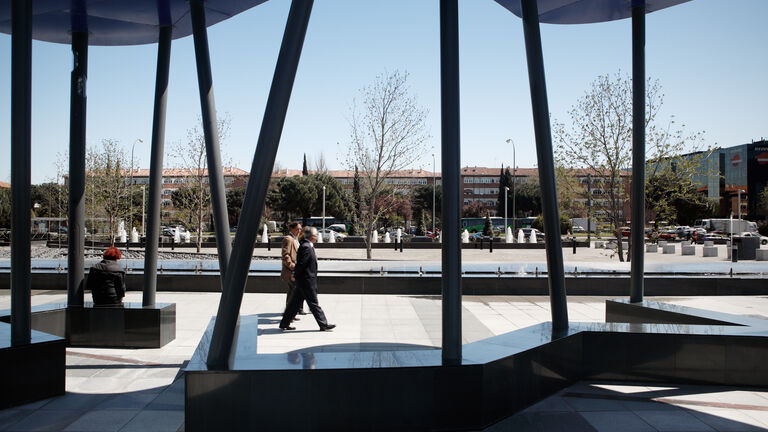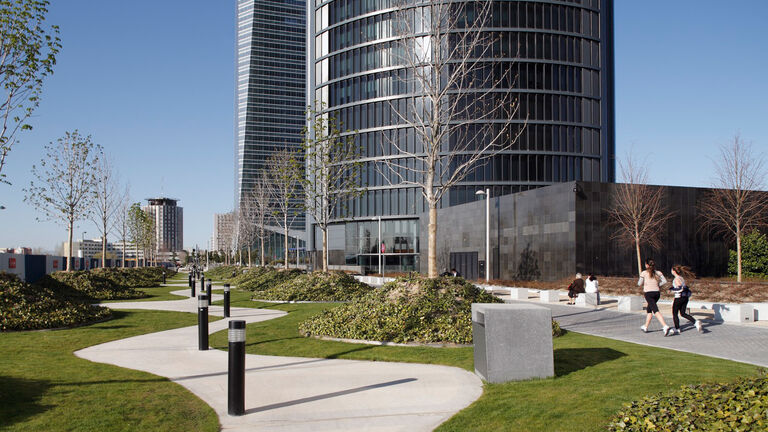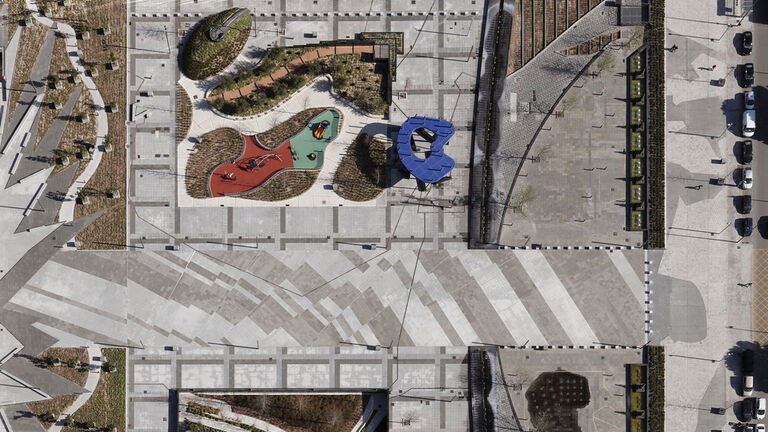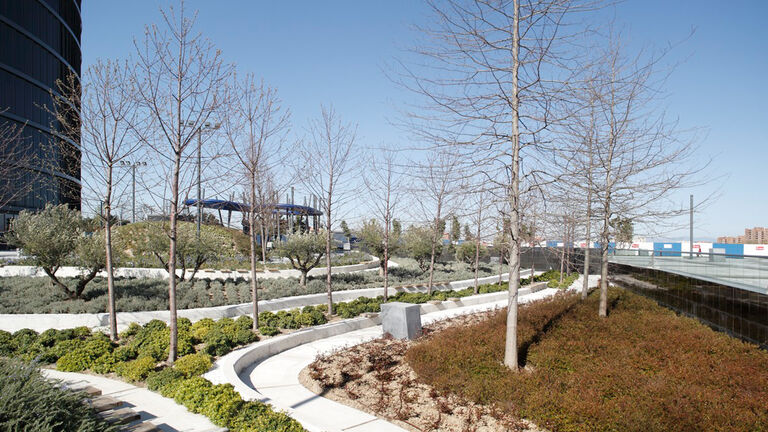 We demonstrated insight, creativity, a level of drilled-down practical thinking and, above all, a quality of work that shone through. We saw the big picture and the points of detail.
Jorge Ponce, Director, Broadway Malyan